In May 2019 Michel and Kat visited the newly built kindergarten in a small village located in the southwest region of Morocco. After a year of planning, getting permits from the local authorities and working step by step with the construction the kindergarten was ready for use. It now includes a bathroom facility with running water and proper toilets as well as a playground for the 25 children who now attend the kindergarten.
Outside view of the new kindergarten ready for the children to attend.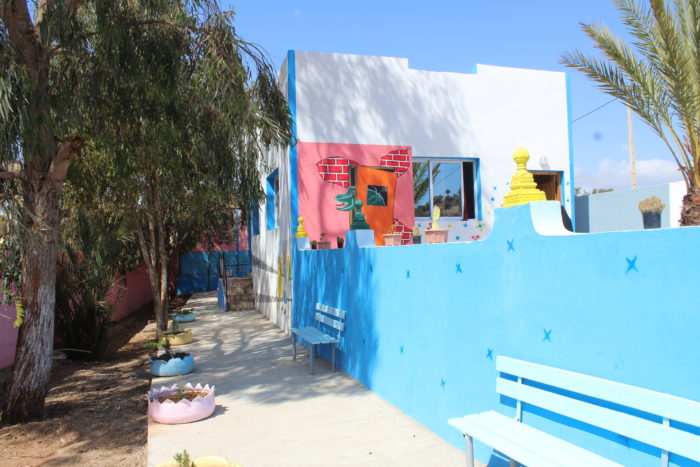 Bathroom with modern "Sitting toilets" instead of the previous "Squatting holes."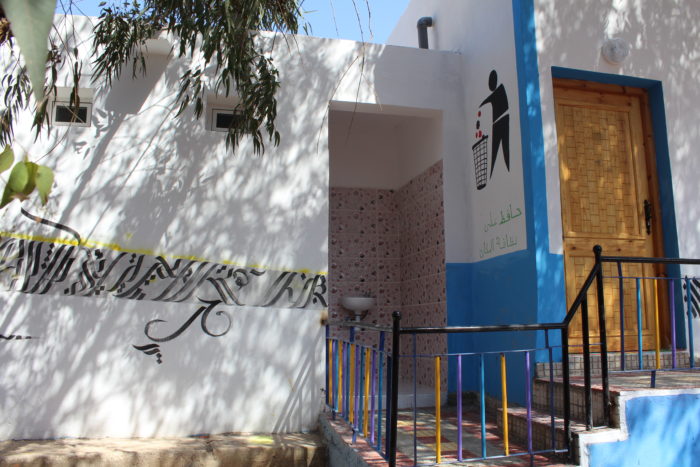 Michel and son Robert (1 year old) showing the Sponsorship Network sign and logo by the entrance.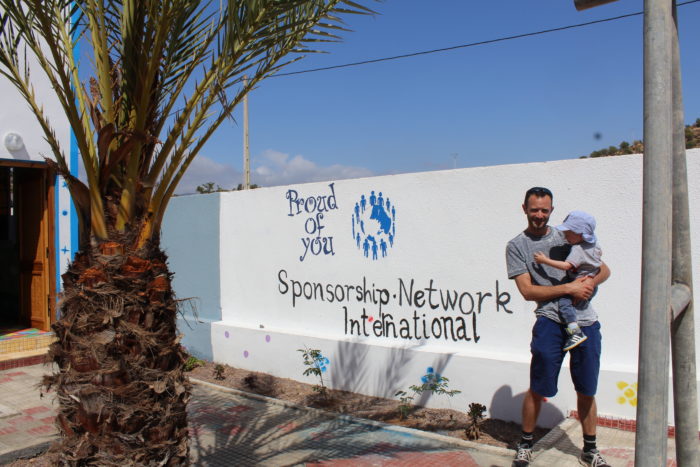 The children, parents and teachers ready to celebrate the opening of the new Kindergarten.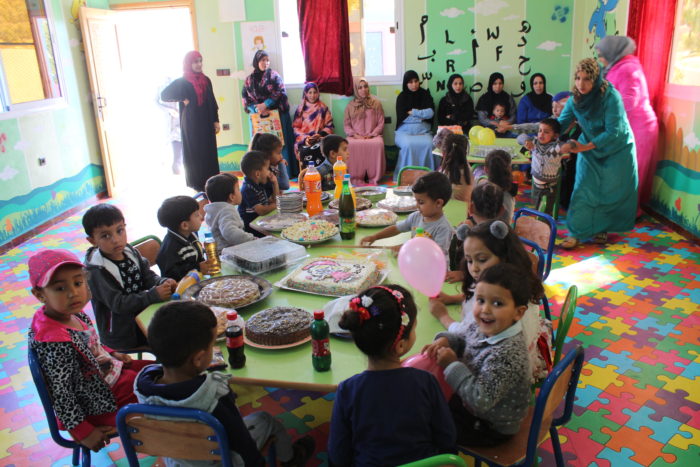 The children enjoying the kindergarten playground.